Well, Hello There!
Did you enjoy your break from me????
I haven't posted since October 24!
I didn't get to share the exciting news with you: My friend Jessica won tickets to the Jason Aldean concert that was on Thursday night (October 24) & guess who she asked to go with her?!?!?!
That's right: I was the winner winner!!!!
Jason brought with him: Thomas Rhett
Jason also brought: Jake Owen
And then of course, there was Jason:
Kelly Clarkson also came out to sing her duet with Jason: Don't You Want to Stay
While I was gone, the hubs took the girls to the Fall Festival at Fayette Academy & Zoo Boo at the Memphis Zoo. My mother-in-law joined Jamie at her school. I hate I missed those activities; but it is part of life.....
Kayla's Class Halloween Party (they decorated their own pumpkin & mask):
This is Kayla & Miss Beth (teacher's assistant)....the stomach bug has hit Kayla's school & one of her friends plus Miss Dee (teacher) were out on Halloween).
After the party, we got Jamie in her costume:
....and got ready for the rest of the Halloween Festivities:
After they got some of their own candy, they returned to our office to help pass out candy to other kids trick or treating. Jamie would run behind the desk anytime someone dressed in something scary walked through the door.
After the square, we had dinner & then headed to the Fall Festival at our church: Somerville First Baptist Church. Jamie won 2nd place in Division I (ages 0-3 years) & Kayla won 1st place in Division II (ages 4-9 years) of the costume parade. They were excited about that & finding Miss Julia there!!!!
Friday, November 1 we had a Girls Night In complete with Pizza, Popcorn, & a Movie (Monsters University):
Saturday, we were honored to join HaleighGrace (Kayla's newest bff) & her family for the Memphis American Heart Walk. We walked in honor of HaleighGrace's grandmother: Ya Ya.
I sure do love these friendships that are developing!!!!
After the Heart Walk, we became Party Animals!!!! We celebrated our friend Hunter.....
......and Mallory
------------------------------
Have a Sunshiny Day,
~Tasha Sunshine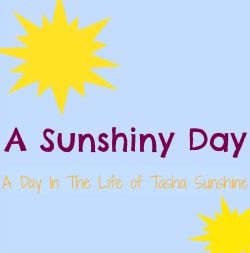 >