I know it's been a while (yes, just totally sang the song in my head) since I did a personal/regular blog update. I kept thinking: Oh this is worthy of it's own blog post, not a summary. But after you read this (or quickly skim through it), you'll see how I got all distracted/busy & didn't get a chance for individual blog post. We'll flash back a few weeks to catch you up on anything you might have missed. I promise to try to keep the pictures in this post to a minimum & not give you every single one I took at each event/activity.
I participated in 2 HUGE giveaways & gained a ton of followers through Blogger, BlogLovin, Instagram, & Twitter. So I guess at some point, I need to do a little "Get to Know Me Blog"
Alrighty, flashback to.......
March 22
Girls Night In Take 2 with Charlotte's Web
March 23
My clothes were OFFICIALLY too big, so I got my personal shopper (Jessica) & we headed to get me some that fit (I hate shopping!)

Celebrating Lorelei at her birthday party
Celebrating Boaz early cause we had to miss his party.
We got to take Jamie on her 1st Bowling Trip with our friends Jessica, Kolby, Jay, & Moe
March 24
1) We got all dolled up & headed to church
2) Jessica & Kolby came over (the girls LOVE them!)
3) The adults played Ruzzle against each other....well, & I was on my laptop uploading pics)
4) We practiced our competition chicken & also had homemade slaw, garlic toast, & loaded potato bites
March 25
We went to Bass Pro, Huey's, Mechie's, & had some good cuddles
March 27
We celebrated Easter at Preschool
I loaded up my beautiful girls to have dinner at McDonald's before heading to church
March 28
The girls & I had dinner at the Margaritas Mexican Restaurant where Jamie had a Virgin Strawberry Daiquiri & Kayla enjoyed the cherry that was on top
March 30: Celebrating Jamie
Playing around after the party
March 31
Celebrating Easter
March 31 - April 8: Fun Times at Nonnie & Pappaw's
They painted, talked to me on the phone, had mani-pedi day, played with the dog at Granny's Rehab Facility, let their Barbies go swimming, played with the boys, & enjoyed time with Shelby!
Meanwhile, Momma & Daddy
Practiced chicken & spent time with Jessica, Kolby, Gree, & Poppie
Cleaned out my SUV & took it to get checked out; had sushi, fish, Bonefish, & Starbucks; & I can't see over the dash in Greg's truck
I FINALLY redeemed my Gould's Day Spa Christmas gift card for an Ultimate Spa Day (90 minute full body massage, facial, lunch, mani, & pedi) & then I was going to treat myself to Starbucks. But they gave it to me for free because they felt like I had waited too long in the drive-thru line (I swear I had not said a word cause I wasn't on the entire property longer than 5 minutes). And when I tried to tell them it hadn't been long at all, they told me it was their pleasure to give it to me on the house.
We prepped for the BBQ Competition at the Somerville Moose Lodge & had a private Crawfish Boil Fundraiser for St. Jude
We competed in the Moose Lodge BBQ Competition.
We went fishing....1st day was colder than the 2nd day
April 9-11
While we were fishing, I got the news that someone I considered as family growing up passed away back in AR. She was my best friend's aunt, had a pool, & lived a block from my best friend's house.....needless to say, we spent a lot of time at her house.
Aunt Sarah
So I loaded up to head to Arkansas instead of just meeting Mom & Dad halfway to get the girls. It was so great to see them! We baked cookies, they had one last sleep-together, & showed off the artwork/crafts they did while there.
***********************************************************************************
So.....I think you're all caught up now!
------------------------------
Have a Sunshiny Day,
~Tasha Sunshine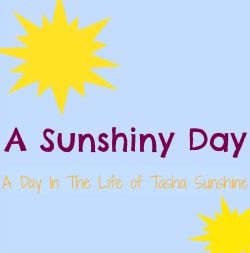 >