I have been seeing Throwback Thursday (TBT) posts
everywhere
in the social world (Blogging, Facebook, Instagram, Twitter, etc.). And y'all know how I
love
to link up with different bloggers (linking up gives me a focus for my posts so I'm not just rambling at you)......so here I decided to join in the fun.
My future TBT posts will include some pics of me & probably
tons
of my girls!
Since it's April, I went on a hunt for an April Throwback. I didn't break out all the albums, yearbooks, & stuff; although I might in the future....you have just been warned.
But looking through the camera cards & flashdrives I have here at work with me, here's a Throwback to April 27, 2011:
I absolutely LOVE generational pictures! That's 3 generations there: my Mom, Me, & the girls (Jamie age 1 & Kayla age 3).
Yes, there's some purple in my hair.
Yes, that's me 34 lbs ago.
Oh WOW how I've changed since this picture!!!!
***********************************************************************************
This blog was a link up with

------------------------------
Have a Sunshiny Day,
~Tasha Sunshine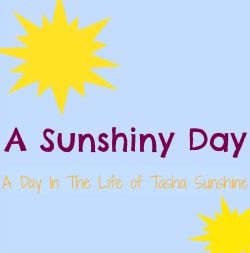 >