We.............
After we ate our yummy pizzas, we went for a walk/stroll. This is how the group started out with me pushing the stroller & Dawn pulling the wagon.
Saturday brought June to us, so it's time for a new Monthly Fitness Challenge! There's still time to join us if you want to!!!! Here's this month's focus:
The Crawfish Cabin set up at Teague Store on Saturday, so I got a fill on crawfish. I only got 1 lb (which is all I really needed), but man some more would have been nice!!!! It was sooooo yummy & flavored just right....spicy but not too hot!
Since the weather was not our friend for outside fun activities, we decided to find some place to have some indoor fun.
First...dinner at Hooters! We love some hot wings!!!!
Then a little play time at the Mall Play Area
Fun times on the carousel.....
.....& riding the rides:
Sunday brought us church:
As prep for Vacation Bible School at our church this week, the girls got to sing with their other choir buddies in front of the whole church. The girls are so small!!!! I feel like it's Where's Kayla & Where's Jamie????
After church, we had lunch with Gree & Poppie (who had come to see the girls sing at church) at one of our local Mexican restaurants.
Other then that, it was a lot of movie watching. Monday morning: new schedule.....can't wait to talk about it on Workout & Weigh-In Wednesday!!!!

**************************************************************************************************************
This post was a link up with
------------------------------
Have a Sunshiny Day,
~Tasha Sunshine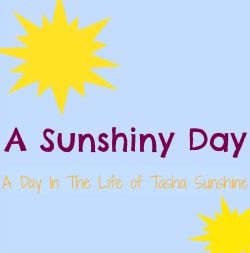 >