I know, I know...it's Wednesday & you are just now getting my Weekend Shenanigans.
Oh well, here we go! As usual, we had a fun-filled weekend!
We went to Sports Authority & picked up my Color Me Rad packet. I was SOOOOO freakin excited to be doing this!!!!
While we were out, we had to get dinner....sooooo, we went to Carrabba's. My dish was okish; but I was super excited cause Jamie tried & feel in love with calamari & Cesar salad.
After dinner we hit up Yolo on the Collierville square. The girls LOVE these kind of places cause there are no restrictions on what they can mix into their yogurt.
We noticed they were doing a Bluegrass Pikcin' on the Collierville Square, so we went over & enjoyed the girls dancing around to some music.
I did the Memphis Color Me Rad 5K & had a
blast
!!! I took so many pictures there was a whole blog posting about it on Sunday. Click
here
if you want to hear about why I did it & see all the pics! WARNING: there are a lot of selfies....sorry y'all!
For lunch we hit up the local guys' Crawfish Cabin for Crawfish & Shrimp Tacos....yummy!!!!!
After nap, we took the girls to see Monsters University! We were all excited about this one!!!! Jamie has already asked if we can own it as soon as it comes out on DVD. Okay, so she really asked if we could own it now, but I told her we had to wait till it came out.
Then we made a lil stop by Fresh Market.......
.....had dinner at Booya's......
....& more yogurt with unrestricted mixology at Yogurt Nation.
These 2 got up begging to go to church & we all thoroughly enjoyed it!
We had lunch at Olympic (per the girls' choice).....& this bad blogger forgot to take a pic (what's up with that?!?!).
Gree & Poppie came over for dinner: Fish Sunday.
*********************************************************************************
I know it was a few days ago, but how was your weekend? Do you remember? What are you looking forward to this coming weekend?????
Preview: Headed to Lake Hamilton for my Dad's Birthday Weekend!
*********************************************************************************
This post was a link up with
------------------------------
Have a Sunshiny Day,
~Tasha Sunshine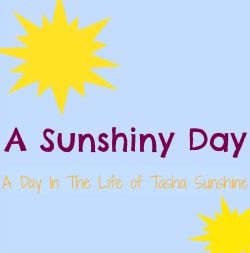 >