It's Throwback Thursday Time!
Oh how I LOVE digging out the old pics!!!! But I decided to throw ya all the way back to......
...last week.
Last week, the girls & I loaded up & headed over to my parents' house on Lake Hamilton in Hot Springs. Mom & Dad are also known as Nonnie & Pappaw.
I let them get junk as snacks while I resisted the Cracker Jacks!
Hammock fun!
Pre-shopping for Kayla's Birthday (in July):
Sleep-togethers
Beautiful girl!
Oh how I LOVE this woman!
Princesses:
Dinner out
Pedicure Time:
Resident Dog Coco
Pushing Granny around
4 Generations
Crazy drivers!
I needed a new swimsuit, the girls got to play
The girls got more junk.....
We had an AWESOME trip to see Mom & Dad/Nonnie & Pappaw & our friends & family other there. I can't wait to do it again!!!!

***********************************************************************************
This blog was a link up with

------------------------------
Have a Sunshiny Day,
~Tasha Sunshine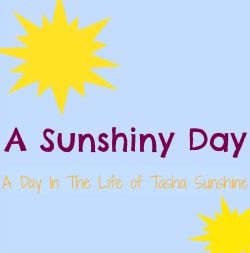 >