Check out all my goodies (I've tried out some & can't wait to try out the rest!):
***Goody Slideproof Headwraps (can't wait to try these while I'm walking & doing my workouts)
***Inspirational Note Cards (I LOVE sending little notes & these will come in handie!)
***e.l.f. studio matte lip color (can't wait to try this out)
***love & beauty by Forever 21 Rice Moisture facial mask for sensitive skin (can't wait to try these out)
***Beautiful Blue Bead Necklace (I've got some outfits this will look really cute with!)
She even sent me a sweet card!
This was such an awesome swap! We had originally been given a different date to blog about our boxes, but boy am I thankful that it got changed to today!
Our seats were pretty close to the court!
It's game time!
This was The Balloon Man....he preformed during a time out or in between quarters. It was a little odd, but there was some funny parts.
Super Grizz
This crowd was on fire!!!!
Again....I'm obsessed with Grizz & The Grizz Girls!!!!
After going into overtime: GRIZZ win!!!!!!!!!!!!!!!!!!
This was my view at 12:10 this morning. And I didn't get to my house till about 1:30......now ya get why I'm tired!
------------------------------
Have a Sunshiny Day,
~Tasha Sunshine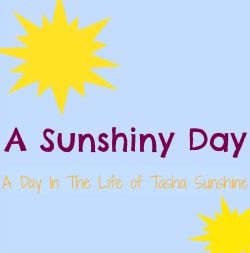 >