Anywho!
So you see what happened there???? As of yesterday, I have logged in to My Fitness Pal for 275 days in a row. That's some serious commitment to weight loss, shaping up, & toning it, right?
Say hello to my little friend.
Here is just a sampling to represent how I have eaten in the last 2 weeks:
This is what my plate looks like whenever we have a Fish dinner.
Our last Fish dinner (not this past week, but the last), I had this for dessert. We don't always do dessert for our Fish dinners.
The Lenny's Club on Kaiser is yummy & under 500 calories. I'm able to eat this & skip the chips.
We went to Sugar Farm Catfish in the Barn....& I had dessert.
I made these Crescent Cinnamon Rolls this past Saturday for breakfast.
This was the girls at Olympic on Mother's Day. Usually when we go there, I have Salad, Grilled Chicken Pita, & Fries. I eat all of my salad & only 1/2 of everything else.
My steak dinner on Mother's Day.
We had dessert on Mother's Day, Crème Brulee. EEEEKKKKKKK.....it was yummy, but that's dessert twice within the same week. I must not do that!
At Five Guys Burgers and Fries on Monday, I was able to make a pretty healthy decision: Bunless Burger! I also only ate the fries you see plus 4 more, & that was it!

I am doing okish with my workouts.....
Starting this past Monday, I am back to parking in the Post Office parking lot & walk all the way to that tan building on the corner up there.
...actually did: 3.08 miles, 60 Squats, & 20 sit-ups, 15 push-ups, 35 sec plank
...actually did: No training, 90 Squats, No Abs
...actually did: REST
...actually did: No training, 95 Squats, No Abs
...actually did: Rest, 120 Squats, & 55 sit-ups, 30 push-ups, 85 s plank
...actually did: 3.30 miles (see pic below), 40 Squats, & 70 sit-ups, 30 push-ups, 1 m 35 s plank
***************************************************************************************************************
How are your healthier lifestyle choices going?????

***************************************************************************************************************

------------------------------
Have a Sunshiny Day,
~Tasha Sunshine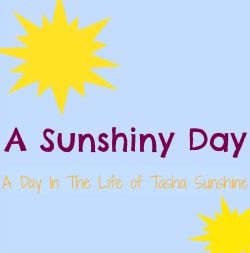 >