Does everybody know what time it is???? (Anyone else just have a flash back to Home Improvement/Tool Time days????)
Yep, it's that time of the week again: Weigh-In Wednesday. And I'm joining in with another link up: Workout Wednesday. So I will just call this post: This Week's All Things Healthier Lifestyle Related.
This happened on Monday:
In case you're unsure of what I'm talking about: I've logged on to My Fitness Pal for 260 days in a row.....that's some commitment to weight loss/self-improvement right there! I am still sitting at having lost 34 lbs (I've been there for a while now). But hey, I'm keeping it off.....which is just about classified as a miracle given what I eat (you can check out those pictures in previous blogs or on Instagram).
Speaking of Instagram.....if you follow me on there (TASHASUNSHINE) or on Facebook, you have seen a picture like this around mid-morning:
When it's not raining, I am taking the long walk to the Post Office to get in a little more.
You've also been seeing pictures like this:
I LOVE strolling with my girls! It's some work though with that stroller weighing 25ish lbs, the curly sue sitting behind me weighing 30ish lbs, & that sweetheart in the back weighing 40ish lbs. You're probably thinking: Tasha, it's all on wheels which means it shouldn't been too much work. Well, the hills that I am pushing them on are crazy so it does make for a good workout!
I am really diggin this app right here!
This is Endomondo....it tracks my walks for me. It tells me my distance, time, speed, & how many calories I burned in that amount of time. The April 17, 2013 1.94 walk was the 1st of my Wednesday night walks, 2.36 mile walk was my unexpected day off trip to the zoo with the girls (I did hit pause when we stopped for a while to look at an animal), & the 2.64 mile walk was last night's stroll with the girls, on those hills. I didn't get the full 3 miles in that I wanted to do, but that's the most I've pushed them in the stroller since the "winter break".
Have I mentioned (or have you noticed) that I like to walk? Yea, I'm not a runner, at all! Maybe one day I'll work myself into it. But when I workout, it involves the girls, on the stroller, on those hills. So running just doesn't work for me right now.
Well, this weekend I got determined that I want to walk the St. Jude Half Marathon in December. Registration is June 1 & it books up fast. Okay, technically registration opened today, but you have to register as a "hero" which means you commit to raising money for St. Jude. Now I have absolutely nothing against raising money for St. Jude. As a matter of fact, my hubs fishes the St. Jude Bass Tournament on Sardis Lake every year. But, my hubs fishes the St. Jude Bass Tournament every year & raises money for that....in other words, we have already tapped out all of our people who would donate for us. So I must register as a classic person....which doesn't open till June 1.
On the website, it says: Walkers are welcome in the half marathon as long as they can maintain a 20-minute/mile pace (approximately 4:20 to finish). The course and aid stations will close on this pace. Walkers who cannot maintain this pace may be asked to complete the race on sidewalks without traffic control support.
During last Wednesday's walk (without the stroll on normal terrain), we averaged about a 16-minute/mile pace. During last night's stroll (with the girls on those hills), I averaged a 19-minute/mile pace. So I think it's doable....but I've got to condition/train myself to walk that much/distance. So I did some search & found this Half Marathon Walking Training Program:
It's only a 14-week training program though, so I am tweaking it a little to make it my own so I can go ahead & start my training. I'll update ya each week.
I also do a little Monthly Fitness Challenge. There is a Facebook Event Page & you are more than welcome to join us if you would like! Here is the May Challenge:
SQUATS!!!!!!!!
But since I'm still wanting tone up & shape up my belly, I'm also doing this challenge again:
Today was May 1, so I did March 1 Ab Challenge exercises.
BOTH challenges didn't take me a whole 3 minutes. I know it will take longer the farther I get into the month, but it was nice to start off a little easier.
*********************************************************************************
This post was a link up with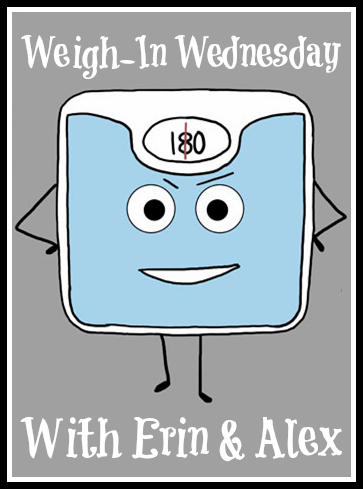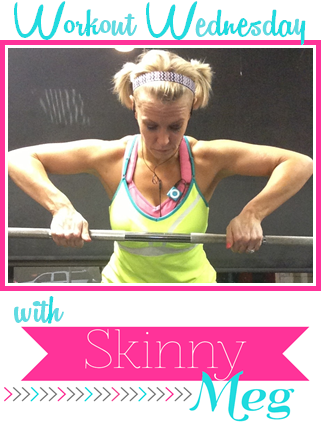 ------------------------------
Have a Sunshiny Day,
~Tasha Sunshine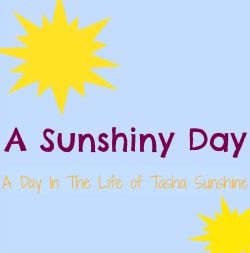 >