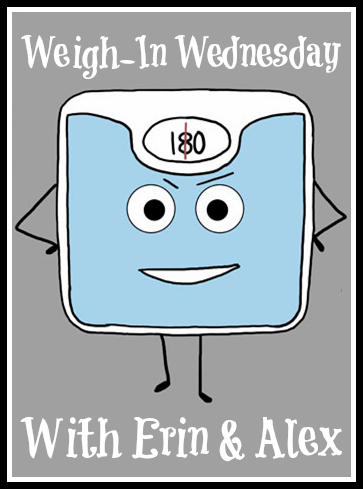 I got on the scale this morning & guess what?!?!?
I am EXACTLY where I was last Wednesday!
I am not disappointed about this since I hit my weight loss goal last week. I am a little excited given the fact that I am STILL so sore from the flu (that has been out of my system for a week-and-a-half) that I'm not able to workout (or clean the house like it needs).
Things I've learned this week:
I can find healthier options when I eat out...& I like them!
I am doing good with my logging into My Fitness Pal! I got this screen today...I've logged into for 185 days in a row....wowziers!
I'm thinking about getting back onto Lose It for even more accountability AND they give you cool badges! Today I earned the Goal Achieved badge & Twenty Five Pound Club badge! And they put my calories back up to a normal amount in order for me to maintain my weight.
How did your Weigh-In Wednesday results look?
OH....don't forget to follow me! I'm 4 people away from this giveaway: