USUALLY
on Wednesdays, I blog about my Weigh-In & Work-Out stuff (sometimes labeled WIN & WOW or anything Healthier Lifestyle Related). But my work-outs have been all out of whack, so this is not my usual Wednesday post.....but I
will
get to it in a bit. And who knows, this may become my new usual: blog a bit about the day before &
then
a WIN & WOW update.
Tuesdays are one of Jamie's days off from school, so yesterday's picture was Kayla flying solo:
She sure has gotten into the posing lately for her pics. My sweet girls did not get a Mom with
any
fashion sense, so I have to rely on the help of others. And PS.....I'm not one to pick a dress as my 1st option of what I'm going to wear for the day (I'm totally content with my daily attire of scrubs for work). However, even though these girls want to dig in the dirt & play outside as often as they can; they want to look cute (be in a dress) doing it!
Every morning, I spend quiet time with God. It means I have to get up crazy early to have this time be quiet; but it is TOTALLY worth it!!! I have thoroughly enjoyed strengthening my relationship with God and it makes me a better wife, mother, & woman in general. I read a quote from one of my devotionals & it really stuck with me:
Oh how wonderful this life would be if we weren't all as concerned with others' opinions of us & just focus on strengthening our walk with God. So this is a new personal goal....okay,
not
new, but I think it's the 1st time I'm putting it out there for the world to see.
Yesterday I got to surprise Kayla & pick her up from school....which means I got to capture & cherish a precious moment:
Both girls had homework & were
actually HAPPY
about it! Well, technically Jamie's was just the work she had missed when she was out last Wednesday, but she
always
wants homework of Kayla has homework. Due to Kayla wanting everything to be perfect, she is not always happy but stresses about homework....until we have
finally
helped her understand her work does
not
have to be perfect as long as she's trying her hardest.
I got to get my hair done yesterday & as a woman who highlights, it was LONG overdue!!!! I had planned to go for a run/walk afterwards, but it just didn't work out.
I guess I should now get to my WIN & WOW stuff now or there's no reason for me to do the link up.
I said it before & I'll say it again (& you'll keep seeing it): Someone once told me to keep my goals in front of me. And as bad as my memory is, it's REALLY hard for me to remember my goals if they're not in front of me.
Personal Goals:
1) Make healthier meal choices when eating out.
2) When indulging in something that's not a healthier choice, practice strict portion control!
3) Eat at least 2 fruits & 2 veggies daily.
4) Drink 72-96 oz of water daily.
**yes, this has changed**
5) Workout 5 days a week.
6) Log EVERYTHING into My Fitness Pal every day.
7) Be comfortable enough with my body to wear a 2-piece for Summer 2014, even if I don't actually buy one.
8) Walk different 5Ks throughout the year.
**I have done (Cotton Pickin' 5K) & I'm registered for another**
9) Walk the St. Jude Half Marathon on December 7, 2013. [REGISTERED! This IS happening!]
10) Stop weighing/measuring everyday....don't be number-driven.
11) Be less self-conscious & more confident with myself. [I think I will always be working on this]
Here they are since last Wednesday:
Wednesday Goal = Long Walk or Walk/Run
Sept 25: Kayla was still recovering from a stomach bug so nothing
Thursday Goal = Run/Walk
Sept 26: Better day, but worn out from taking care of sick children so nothing
Friday Goal = Workout
Sept 27: Nothing (decided to rest/recoup from the week of taking care of sick children)
Saturday Goal = Workout
Sept 28: Nothing
Sunday Goal = Workout
Sept 29: Nothing
Monday Goal = Cross-Training Day
Sept 30: Fitness Boot Camp at Do Work
It felt great to be back!!!
Tuesday Goal = Walk/Run
Oct 1: Nothing
Obviously, it was an off week for me.....goal for next week: Be better with my workouts than this week!
I've been logging into My Fitness Pal for the last 415 days in a row as of Tuesday (10/01/2013). As you can see, I've lost a total of 37.8 lbs

I'm now at the maintain the weight but shape up stage.
**************************************************************************************************************
This post was a link up with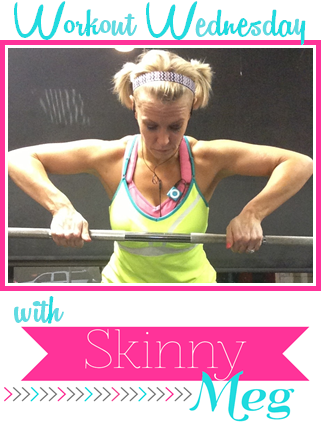 ------------------------------
Have a Sunshiny Day,
~Tasha Sunshine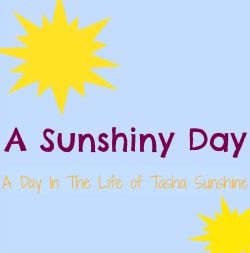 >