All of the kids got along well during playtime!
Dawn had all the kids sign Lorelei's new Hello Kitty Poster
Singing, enjoying cake, & just being cute:
Let's open presents!!!!!!!!!!!!
Well, Boaz (lil brother to Lorelei) has a birthday coming up too....but the girls will be out of town when he has his party; so we brought his gift with us.
What's in there?!?!?!
A ride-on fire truck!
Time for a little rest in the car as we head to our next fun activity!
Another blog post will come soon to show what else we did on Saturday.
------------------------------
Have a Sunshiny Day,
~Tasha Sunshine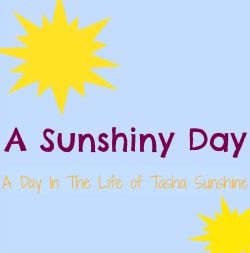 >