If you read this post right
HERE
, you know that the girls & I
attempted
to have a Girls Night In on Thursday night, but it didn't workout according to plan but God taught me so much!
Well, we did Take 2 on Friday night as Daddy was still down at the Lake House at Sardis.
We did a quick dinner
Pizza Rolls with
And then we made dessert:
Pineapple Angel Food Cake (easiest thing to make, ever!).
I gave Kayla a shower & Jamie a bath; & then I painted lil toes:
Kayla picked green & Jamie picked light pink
I don't usually change out of my scrubs till I'm ready to go bed bed, since they're super comfy. But this night officially turned into a PJ Party!
And we watched the 2006 Charlotte's Web.....I love Dakota Fanning & this movie had a great cast!
Our dessert was ready & I added a little Redi-Whip
And of course you can't break out the Redi-Whip without doing a little of this:
Time to enjoy our desserts!
They were all into the movie!
I thoroughly enjoyed this Girls Night Out Take 2!!!!!!
And after I got the big girls to bed, it was time to relax with my fur~babies!
------------------------------
Have a Sunshiny Day,
~Tasha Sunshine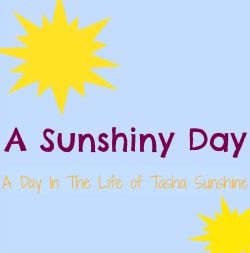 >