So if you know me or have been following my blog long, you know that when the hubs is away, the girls & I play! I mean, we don't always do things different than we would when he's there, but I call it special things (ex. Girls Night Out/In) & make a big deal about it. Well, he's off for a guys weekend at the Lake House at Sardis so we had a Girls Night In last night. My plan: get home, do a quick dinner, clean up toys, dust (cause it was needing to be done & it's something on our chore charts), & then a movie, popcorn, & painting little toes.
Well, do you remember these two sweet little girls?
Do NOT get me wrong, I am BEYOND blessed by God to be their Momma. But they are NOT that sweet all of the time!
I got home from work & things were going smoothly. My thirty-one order came in from the online show I had & that was exciting!
I dug into that box & got everyone's stuff all divided out.
Then I did my quick dinner:
Thanks Schwann's for the help!
But that's where my plans started going wrong. Those lil people were pushing me to my limits when all I wanted to do was have fun with them. They refused to eat cause they just wanted the popcorn that we were going to have during our movie. After it taking them THIRTY minutes to eat 5 noodles & 1 chunk of chicken a piece, I finally said you don't have to eat if you don't want to, but you will not get popcorn later. They were fine with that & went to clean up their toys while I cleaned up the kitchen.
Not even 3 minutes into that, they started arguing cause Jamie wasn't putting stuff up exactly like Kayla wanted. Then Jamie was trying to fix something & Kayla yelled at her for it, causing Jamie to cry. Kayla was crying about everything & they were taking FOREVER to clean up....like literally 1 toy every 3 minutes. After they cleaned up we still needed to do a quick dusting before we started the movie. But all that was not far from getting cancelled because of our moods & attitudes. I just do not understand why they push me like that when Daddy is gone....they never EVER act like that when he's around. I had to do call on God & the Holy Spirit a lot! I also sent a text to 2 of my friends who I knew would immediately start praying for me. That's the only way I got through it without coming completely unglued on them.
They eventually calmed down & got everything cleaned up. They even wanted to dust!
Now before you judge, they thoroughly enjoy doing this & it teaches them responsibility.
We finally got to start the movie:
I introduced them to what I consider a classic: the original Willy Wonka & the Chocolate Factory. I had saved their dinner in case they wanted to earn back snacks/popcorn during the movie by eating more of their dinner. But we were not painting toes cause their was way too much arguing with me & each other during clean up.
Once I started preparing my movie snacks (after all, I had been a good girl & eaten all of my dinner)...
...they girls decided they would eat their dinner so they could have some too.
It's amazing what the smell of popcorn will make people do.
They enjoyed their movie snacks!
Now you're probably thinking, okay, what in the WORLD did you learn from that?????
Well, just like Francesca Battistelli says in one of her songs "This Is The Stuff":
This is the stuff that drives me crazy
This is the stuff that's getting to me lately
In the middle of my little mess
I forget how big I'm blessed
This is the stuff that gets under my skin
But I gotta trust You [God] know exactly what You're doing
It might not be what I would choose
But this is the stuff You use
God reminded me of some messages He has given me this week:
***Be transformed by the truth that Christ lives in us who believe. Let His Light shine in you; don't dim it with worries or fears. Pause before responding to people or situations, give His Spirit space to act through you (based on Colossians 1:27 & 1 Corinthians 6:19).
--- I need to remember to call on God & His Spirit before I react to the girls. ---
***When our minds are stuck on a negative focus, we need to thank God in faith for whatever is preoccupying our minds. This will clear the blockage so that we can find Him & His gifts (based on Psalm 50:14)
--- I don't need to focus on what the girls did bad last night. I need to move past it. I was able to see past their bad behavior & praise them for turning it all around so we ended the night doing fun stuff. And I've given them the chance to get their toes painted tonight as long as they aren't arguing too much. ---
***Instead of trying to fight our fears, we should concentrate on trusting God. When we relate to Him in confident trust, there is no limit to how much He can strengthen us (based on Isaiah 12:2-3).
--- He gave me a lot of strength last night to not come unglued....cause if I wouldn't have called on Him, we would have ALL been going to bed at 7:15. ---
And just this morning, He gave me this:
***As we walk with God through this day, rather than planning & evaluating, we should rejoice & practice trusting & thanking Him continually (based on Philippians 4:4; Psalm 95:1-2; & Psalm 9:10).
--- Instead of trying to be so stuck on what I want to do, I need to just focus on God & trust that He will allow us to do what He has planned for us. I will rejoice & praise Him for what we can accomplish & not get so upset if things don't go how I want them to. ---
God uses everything that happens in our life to teach us something. We just have to have an open & willing heart to see what the message/lesson is.
Enjoy this song!
After all, like Addison Road says in "Change in the Making":
There's a better version of me
That I can't quite see
But things are gonna change
Right now I'm a total mess and
Right now I'm completely incomplete
But things are gonna change
Cause you're not through with me yet

This is redemption's story
With every step that I'm taking
Every day, you're chipping away
What I don't need
This is me under construction
This is my pride being broken
And every day I'm closer to who I'm meant to be
I'm a change in the making

Enjoy this song!
------------------------------
Have a Sunshiny Day,
~Tasha Sunshine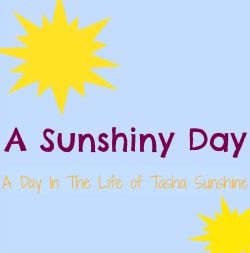 >