The girls were in a good mood from the minute they got up!
I tweeted this pic via Instagram...
...& look who commented! One of our local weather guys!!!!
After work & preschool, Kayla & I loaded up & headed to dinner & church.
My beautiful dinner date!
The went to O'Charley's
Daddy-Daughter Dinner
Jamie says her roll is yummy!
HAD to get some coloring done.
They shared some loaded potato soup.
Jamie got Mac & Cheese & Fries
And they shared a chicken strip appetizer. Daddy also got a salad.
Cheese
Too sweet!
After grabbing the shoes, it was time to hit the mall.
They enjoyed a few rides on the carousel.
Such a big girl!
And then Jamie got a cookie!
Yummy cookie!
One more ride & then they headed to Gree & Poppie's to change the air filter & then home.
I told her it was okay cause Kayla & I had split one when we got home.
Then she decided it was time to brush my hair before bed.
After the girls went to bed, it was time to enjoy the Grizz game!!!!

------------------------------
Have a Sunshiny Day,
~Tasha Sunshine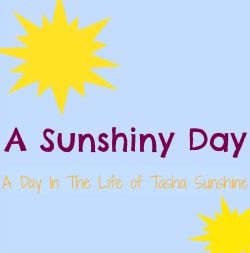 >