Soooo.....I'm playing a little catch up since apparently I went on a blogging break & noticed I haven't posted about Thanksgiving yet.
Here ya go:
One Wednesday night before Thanksgiving, the Preschool & Kindergarten Choir at Church sang for everyone who attended a special dinner. The girls LOVE singing at Church!!!!
Kayla's class took time to celebrate Thanksgiving as Indians:
And then they got ready for their Feast:
Jamie's class also took time to celebrate Thanksgivings....as Pilgrims:
Sweet Little Pilgrim Friends:
Silly Little Pilgrim Friends:
Time for the Feast:
The girls decided they wanted to be all dolled up for our celebration at the house. But Kayla wanted her feet to be comfy.
Kayla playing Guess Who with Daddy:
Tessie Dog dancing with MawMaw Susie:
Nonnie chillaxin with Jamie:
Abbb Dog cuddling with Gree
Tiny Dancer:
Indian Girl:
Smoked Turkey
Deluxe Baked Beans
Green Beans
Gibblet Gravy
Cranberry Sauce
Dressing
Potato Salad
Deviled Eggs
Mashed Potatoes
.....& now I'm hungry!
Kids' Table
Half the Adult Table: MawMaw Susie, Nonnie, Daddy, & Pappaw
The other half of the Adult Table: Poppie, Gree, & MawMaw Susie
Cherry Delight Cheesecake
Pecan Pie
1st Place in Staring Nap Time goes to.....Poppie
MawMaw Susie & Me
Nonnie & Me
Gree & Me
Jamie & Me
Kayla cuddling with Nonie
Tessie Dog enjoyed Thanksgiving too
Anyone else hungry for Thanksgiving again????
------------------------------
Have a Sunshiny Day,
~Tasha Sunshine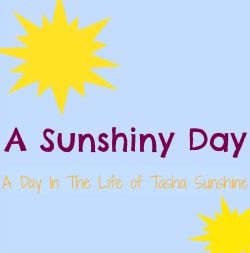 >